SUPER GT Round 4  Sportsland SUGO
・Result
- July 19, 2014  Qualifying:10th
- July 20, 2014  Finals:15th
Goodsmile Hatsune Miku Z4, second consecutive disappointing shutout!
■ The bad weather made the 4th race a one-day race
As a turning point of the 2014 season, the SUPER GT 4th race is the last event of the first half of the season and was held from July 19-20 at Sportsland SUGO.
The qualifying round on the 19th saw bad weather with occasional streaks of pouring rain but the entire track was covered with dense fog making it impossible to hold the qualifying round, which was postponed to the morning of the finals.
It is finally the morning of the 20th. This is not the knockout qualifier like previous years, but a one-shot contest consisting of a time attack in 25 minutes with the grid being decided by the time rankings. The rule allowed either one or two drivers, but GOODSMILE RACING and TeamUKYO relied on Taniguchi alone. This was exactly the same situation as the Autopolis race the previous year.
While the fog cleared, the qualifier took place on still-wet roads. Facing difficult rod conditions and a 80kg weight handicap, Taniguchi gradually reduced his time by 1'30.716→1'29.705→1'29.652→1'29.431→1'28.883 and managed to finish in 10th place with 1'28.451.
■A final race disrupted by bad weather
The final race would last for 2 hours starting from 2pm. The rain stopped just past noon, and all the cars were lined up in a grid on a dry road surface. The teams chose to go with slick tires, as the race start was thought to be under dry conditions.
Kataoka was the starting driver, starting form 10th position in the grid. After 3 formation laps, it suddenly started to rain. The entire team was forced to stay or make a pit stop, but teams that made pit stops during formation laps would be penalized. Immediately after the race started, Miku Z4 also made a pit stop and changed to intermediate tires (shallow grooves); this decision would affect the end result greatly.
■Strategy backfires and penalties……
He dropped to 21st place in the out lap with a huge gap of two laps behind the leading cars, but the leading cars with a one-two structure comprising #10 and #11 Geina SLS had trouble and slowed down considerably (#11 retired), #7 Studie Z4 and #61 SUBARU BRZ were hit with penalties for making pit stops during the formation lap stage, #31 OGT Panasonic PRIUS had machine trouble and was forced to retire: contenders for pole position were thus picked off one by one, while the Miku Z4 that continued indifferently gradually improved its position.
However, because there was intermittent rain and the line was dry, the team forced another pit stop and changed to slick tires. After that, Kataoka managed to finish the required number of laps in the nick of time, recovering to 8th position in the 54th lap and then making a routine pit stop. The strategy employed by the team now was "no exchange of tires". Taniguchi was sent out with the mandate to make as few pit stops as necessary.
While the slick tires were unchanged, of all things the rain started to become heavier. Racing with slick tires under such conditions caused the car to make frequent course deviations and spins. Tire choice became the deciding factor between the winners and the losers.
As expected, this was a dangerous time and a 4th pit stop in total was made during the 60th lap. Tires were changed to intermediate tires and there was a slender ray of hope. The rain only became heavier in a merciless fashion after the tire change. On top of that, a white line cut was made during the 4th pit stop resulting in a drive-through penalty. At that point of time just over 10 laps remained. It was truly an undesirable development.
Even though we aimed to go up to at least 13th position, the penalties incurred as well as the tire choice caused our position to go down and we finished in 15th place, receiving a checker.
After 2 consecutive victories, we had 2 consecutive no-point placings. However, because in this race the top-ranked teams had bailed out one after another, in terms of point rankings we maintained the number 1 spot. There will be two races in Fuji and Suzuka in August, we hope to control our team spirit and face the championships without any further losses.

■Comments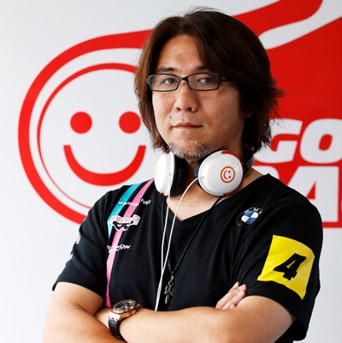 Team Owner:Takanori Aki
Due to tire choice instantaneous force was not able to be fully expressed in this race. We made the best choice under those conditions, but in the end our choices backfired. One point to be improved was a glitch in wireless communications it was hard to communicate with the driver, I hope that this issue will be rectified in the future. Basically, GSR is a team that strategized by putting the driver first, but this time we failed to coordinate for a variety of reasons, and our choices backfired. While rival teams did not manage to gain points, we had hoped to increase the point differential at such a time by leveraging our strengths. I am glad that there are many points of improvement.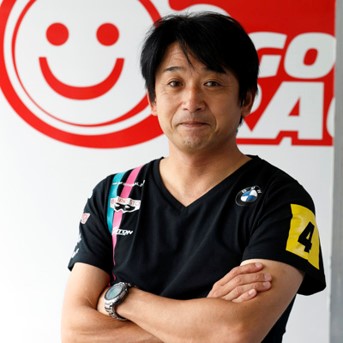 Team Manager:Ukyo Katayama
This was an extremely difficult race. In terms of the final result it can be said that the teams that persisted the most made it to the end. Our team's choices backfired. While testing the SUGO track a 80kg handicap resulted in the best form; while there was a setup discovered during the testing stage, our choices did not gel with the race weather conditions. Also, the wireless comms glitch was also an important reason. We had no idea if the driver could hear our instructions so communication was hard, and he fell behind in the end. Going forward, we have to avoid the same pitfalls. We apologize for not being able to show our strengths to our supporters.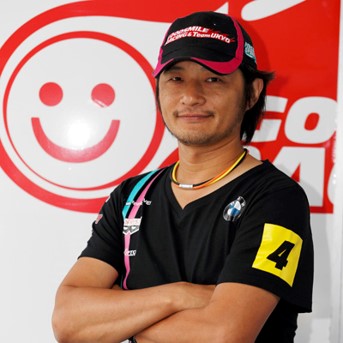 General manager:Itsuo Ohashi
I have many thoughts about this race, but the main conclusion is that our strategy backfired. We did not place highly in qualifiers, and during bad weather we were supposed to move fast (as a challenger), but the fact that top-ranked rivals dropped out of the race, and that there was a communications gap between the driver and the team, all caused a change in strategy which led to an undesirable result. It was no specific person or team's fault, but pressure was definitely a factor.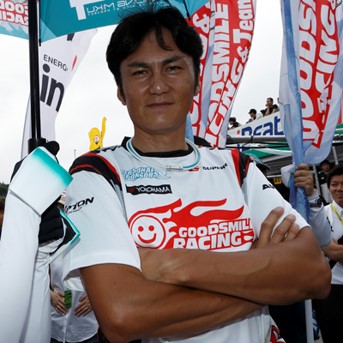 Driver:Nobuteru Taniguchi
I could not mesh well with the SUGO track, maybe because I am not compatible with it. We created many strategies for this race, but bad weather and the on-and-off-again rain caused unfavorable race conditions, and our nimble responses to these situations in fact backfired. Although the tactics we employed in order to win backfired on us, there were many unpredictable factors in this race, so it is not surprising that we lost. I am a driver, and I wish that I could have read the course better or that certain things had gone my way; in the end I finished 4 consecutive years with poor results.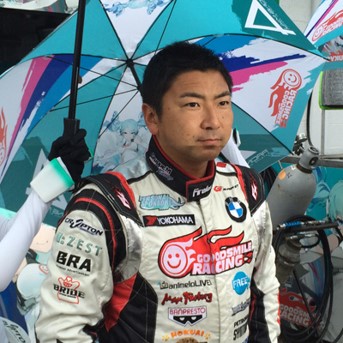 Driver:Tatsuya Kataoka
Firstly, I would like to apologize to all our supporters for another no-points finish. This race was thrown by unstable weather conditions. Our starting tire choice did not fit well with drizzling weather conditions, and the change to intermediate tires immediately after starting was inevitable. This was the deciding factor in this race. After that, it was hard to return to the flow, and a 15-th place finish was regrettable, however our rivals were also affected by the weather so we managed to keep our points ranking; this was truly a blessing in disguise. I hope to approach the next race without any major mishaps!