2018 AUTOBACS SUPER GT
Round 8 MOTEGI GT 250km RACE GRAND FINAL
November 10, 2018 Qualifying:3rd
November 11, 2018 Finals:3rd
Third place finish at final race at Motegi lands team on winner's podium, but they fall short of another series championship
■November 10th (Sat) Being in sync with tires leads to 3rd place finish in preliminaries
The 8th race at Twin Ring Motegi would be the final race of the season. Due to regulations, in this race the balance of performance would stay as is, and with the full weight handicap lifted the power of the machine itself would be on display in a direct showdown with their rivals.
Following the previous race #0 (GOODSMILE HATSUNE MIKU AMG) was in 4th place, trailing points leader #55 (ARTA BMW M6 GT3) by 15 points. In order to make up this difference in the final race they would need to claim the pole position and finish 2nd or better in the finals while also having #55 finish no better than 6th, or if #0 claimed victory then they would need #55 to finish no better than 7th.
The preliminaries on November 10th found Motegi unseasonably warm, and at the time of the morning practice run the temperature was 17 degrees, with a road surface temperature of 19 degrees. However, the tires they brought worked well, and in that session Taniguchi posted a "1'47.985" time good for 2nd in his class, providing reason for optimism heading into the preliminaries.
At 2:00pm the 1st preliminary began. At this time a few clouds had gathered, but the temperature was 22 degrees while the road surface temperature had climbed to 26 degrees, making it feel hot out there. Taniguchi was in charge for the 1st preliminary. He started his attack on the 4th lap, and on the 5th lap he posted a great "1'46.917" time and then returned to the pit. In the end he easily cleared 3rd place. At the time the top was a "1'46.553" time by #11 (GAINER TANAX GT-R), while the next best was a "1'46.775" time by #55, with the teams vying for the championship dominating the leaderboard.
Continuing on to the 2nd preliminary, Kataoka took over. Last year he captured the pole position with a course record "1'46.076" time. Right after the session began he went out on the course, and after heating up his tires on the 4th lap he started his attack, locking in a good "1'46.181" time. However, #88 (MANEPA LAMBORGHINI GT3) set a new course record with a "1'45.911" time to claim the pole position. In 2nd place #65 (LEON CVSTOS AMG) also bested the previous course record with a "1'46.008" time, leaving #0 to finish 3rd in the preliminaries.
Points leader #55 fell all the way to 10th, but with #65 claiming a spot in the front row with their 2nd place finish, it didn't look like the finals would be easy.
■November 11th (Sun) Unable to claim another championship, but claimed their third trip to the winner's podium of the season with a 3rd place finish
On the day of the final race at Motegi, from the morning on the weather was clear. Before the warm up run the team measured unseasonably high temperatures of 25 degrees for the air and 30 degrees for the road surface, and it was enough to cause concern about wear on the tires for lead driver Kataoka. In contrast, their rivals were expected to go with solid tires in an attempt to avoid having to change them, so it was possible this high road surface temperature could work in their favor.
In front of 37,000 spectators the final race of the SUPER GT 2018 season began. Right away on the first corner #0 was able to overtake #65 on the inside, and Kataoka moved up into 2nd. From then on he was trying to catch #88. However, right from the start #88 showed a fast pace out of the pole position, and as the laps went on it continued to gain separation.
By this time, #65 had been passed by #61 (SUBARU BRZ R&D SPORT) and #11 to fall into 5th place, and #61 had closed in on #0, aiming to overtake it. They went into a nose to tail position, and they stayed close together as the race moved along, but when Kataoka entered the pit on the 20th lap he had successfully held him off and remained in front.
While this was going on, #88 was running alone when it suddenly had a puncture in its left rear tire on the 19th lap. Because the puncture occurred close to the pit lane entrance it returned to the race with minimal loss, but soon after it suffered another tire puncture, and after a sudden pit in it withdrew from the race.
On the 20th lap #0 made a pit in, and after exchanging just the left two tires Taniguchi took over and returned to the course. However, he was unable to get out in front of #65, which had made its pit in a lap earlier and not exchanged any tires, so at this time #65 was effectively in 1st place, with #0 in 2nd.
The race continued, and as temporary 1st place #31 (TOYOTA PRIUS apr GT) made a pit in on the 31st lap and returned to the course without changing any tires, it was able to remain in front of #0. Due to this #0 fell effectively into 3rd.
At the time points leader #55 was unable to improve its pace, and it kept falling further behind before finding itself in 9th place. As things stood it was tough to tell what would happen with the series championship. The top three were #65, #31, and #0, and if any of them finished 1st they'd claim the championship. As the 33rd lap began these three cars were locked into battle, and this would continue until the final stages of the race.
However, #65 showed unbelievable speed, and it continued to pull farther ahead of #31 an #0. #0 was locked on to #31, but as the laps went by it couldn't find room to pass. At that time #87 (LEGAL FRONTIER LAMBORGHINI GT3), which had gone off course in the early stages and fallen into last place, showed surprising speed as it climbed back up to 4th, and with it joining the fray a three car battle unfolded for 2nd place. However, this only seemed to spur on #65, running alone ahead of the pack.
The race was a complete stalemate, but with 6 laps to go something happened with #65. Suddenly its pace began to fall as the more than 10 second gap to the group fighting for 2nd place began to shrink, and with 2 laps to go the gap was down to only 3 seconds. Team personnel were hopeful that #0 would be able to pull off the huge come from behind victory.
However, #65 kept racing and did not surrender the lead, and it claimed the checkered flag. Because #55 had fallen to 9th, the #65 team was able to claim its first championship. #0 was unable to pass #31, and it crossed the finish line in 3rd place. It was the 3rd trip to the winner's podium on the season, and they would finish 4th in the season ranking.
The team had battled hard to claim its 3rd series championship following those in 2012 and 2015, but unfortunately this time they were unable to get there. Nevertheless, the fact that they earned points in every single race except for the 7th was just one of the signs that the team as a whole was performing at a very high level. They would once again look to rack up good results starting with the 1st race of the next season.
■Team personnel comments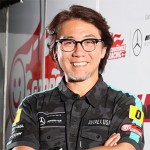 Team Owner:Takanori Aki
If luck had been on our side and the timing had worked out just a bit better then I think we would have been able to get in front of #65 like we planned, but everybody was aiming for the championship in the race, so with every team going for the win that's just the way it worked out. It seems like in the end #65 was right on the edge with their tires, but despite that they held on until the end because their machine was well put together, and I think we learned a lot from them. Having said that, it was unfortunate that we couldn't claim the series championship. The BoP (balance of performance) was strict, and racing with the Mercedes-AMG GT3 in those conditions, just like it seems others did in other countries, we were able to rack up the points without faltering, and it gives you a renewed appreciation for how to aim to win the series.
Looking at this season as a whole, we had very few poor performances throughout the season, but we weren't really able to show off impressive speed, so I feel sorry for our fans. However, the Suzuka 10 hour endurance race sure was interesting, wasn't it? By using the AMG our field grew wider, and that's the kind of year it was.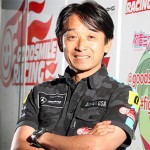 Team Manager:Ukyo Katayama
It was a complex and tricky race. The drivers and the mechanics all performed mistake free, and if we could have gotten back on the course in front of #65 we might have been able to hold it off. That one brief moment ended up being the turning point that decided the championship. With so many teams electing not to change tires, we weren't able to pass those teams, so we want to continue to refine our strategies moving forward, and we need to make plans that will enable us to win these types of tight races. Before the next season starts we need to use testing and other areas to rethink our approach. Today #65 was strong, and we couldn't keep up with it. That's what it all boils down to.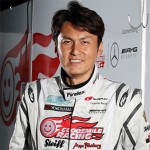 Driver:Nobuteru Taniguchi
In this race I think we did everything that we could. It felt like luck might be on our side, but we simply didn't have the power to win. During the battle with #31 our tires were dragging, and it seemed like we'd end up having to try to hold off those behind us, and compared to #65 we just didn't have the power we needed. Looking back on the season, to be honest from the first race I wondered if we'd be able to make a single winner's podium, but it turned out we were able to make it three times, but despite that we didn't claim a single victory, making it a disappointing year.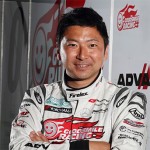 Driver:Tatsuya Kataoka
This season ended without us claiming a single victory, and including BoP and materials there were a lot of questions about everything in the final race. This season our only tire selection failure came at Autopolis, and every race we gave our all, but this time we once again didn't have the power to win. It ended up being one frustrating race after another, but despite the frustration I feel like we fought hard this season.