GOODSMILE RACING & TeamUKYO RACE REPORT 7
2019 AUTOBACS SUPER GT Round 6 AUTOPOLIS GT 300km RACE
Dates: September 7th and 8th, 2019
Location: AUTOPOLIS (Oita Prefecture)
Weather: Cloudy/rainy
Spectators: (Not yet officially announced) XX people (Over two days)
Qualifying: 6th
Finals: 4th
Driver Points: 8 P
Driver Points Ranking: 7th (26.5 points in total)
■FreePractice_QF1-2
The 2019 SUPER GT season is finally approaching its end. So far it has been one tough battle after another for GOODSMILE RACING & Team UKYO due to the power and performance of their machine, but drivers Nobuteru Taniguchi and Tatsuya Kataoka were looking to turn things around in the sixth race of the season at AUTOPOLIS, the marquee track in Kyushu.
Last year this circuit in Hita City, Oita Prefecture was the seventh of eight races, and it was a critical race. With a halved weight handicap for this round, it is known as a track with fewer opportunities that wreaks havoc on tires. At a past test run here, Taniguchi said, "At the start of the session, for the first hour the track just wouldn't get rubbered up." That shows how harsh this track is on tires and how tough it is overall.
Last year the team tried a "gamble" with ultra soft tires to give them a chance to come from behind and take the title, but it backfired with agonizing results. This time they went with two styles of tires, one side soft and one side hard, using the normal level of compound with the goal of increasing grip.
On Saturday, September 7th, when the official practice runs began at 8:50am, they waited in the pit for about 10 minutes to give the condition of the road surface some time to improve, then Kataoka took his customary place behind the wheel of the #4 GOODSMILE Hatsune Miku AMG. However, with a 24 degree Celsius temperature combined with dry yet cloudy conditions, just as expected, the rubber did not really build up on the track during the session.
Kataoka looked back on the run, saying, "It turned out that during the free run the tires wore down pretty hard, and it was difficult to determine if there was a window to jump in when the road surface improved enough to allow for a better time." Despite the conditions, he ended up registering a best time of 1:46.139 before handing things over to Taniguchi. With the Mercedes AMG GT3 bearing a weight handicap of 37kg, he kept track of the race pace and performed an attack simulation during the GT300 class run, finishing the session 8th in the class.
During the morning, the road surface temperature went from 26 degrees Celcius up to around 30 degrees, and by the start of the Q1 Prelims at 2:30pm, it was up to about 32 degrees. Kataoka was chosen as the attacker for Q1, and with a choice of harder tires, he took to the track. The team was thinking that "if things lined up well, we could be in the 44 second range," and they planned to try two attacks. The first timed lap came in at an impressive 1:44.934 right off the bat. Trying to improve on this time on the second attack, he got caught up with some other cars, then they decided that they were in good shape "as long as we can safely get through Q1," so they switched to cooling down and entered the pit. Actually, even for the lap with the best time, Kataoka said, "I was blocked by other cars, and after I returned I saw how much the time would have improved without that (a tenth of a second), so it was even more frustrating…" That shows just how impressive the lap was.
With the Prelim cut line at 16th place, they had plenty of room to spare entering Q2 in 4th, so they waited for their opportunity as Taniguchi took the wheel. "I felt energized going into Q2, but I wasn't able to control it quite how I wanted, and I wasn't able to put up the time I thought I would. I really felt like I let the team down." Despite Taniguchi's regrets, he still put up a 1:45.378, good for 6th place, which is not bad at all. When you take into account that during the official practice runs they "had relatively less compound and were on the soft side at first," it was actually pretty impressive to secure a third row spot.
In this Prelim, course record holder #25 (HOPPY 86 MC) and #52 (Saitama TOYOPET GB MARK X MC) were able to lock up the first row for Mother Chassis (MC), as the twin weapons of light weight and good maneuverability gave MC a clear advantage. With the forecast calling for rain during the Finals, every team wrapped up their attacks quickly in Q1 and Q2. Heading into the Finals the next day, the expectation was that the Dunlop and Bridgestone tires of rival teams would "experience harsh conditions regardless of manufacturer, so they'd likely go with harder tires."
■Race
The Sunday of the Finals started with a warm up run before the 2:30pm parade lap, when the clouds parted to make the road surface dry at the start.
Based on the results of the Prelims, #33 (EVA RT TYPE-01 X Works GT-R) should have occupied the 5th spot right in front of GSR, but they received a two grid position demotion as a penalty for "obstructive behavior during the Prelims," so GSR started in 5th place for the sixty five lap Finals.
Kataoka was brimming with confidence from the rolling start as he entered survival mode, saying, "Right from the warm up run, the tires felt better than expected, so I felt confident." His confidence was warranted, as he passed #7 (D'station Vantage GT3) on the opening lap. With the sudden appearance of the Safety Car, #61 (SUBARU BRZ R&D SPORT) was in a bit of trouble, and Kataoka took advantage of this opportunity to rise into 3rd place.
It was still show time after the restart, and he pressed forward with a best time of 1:47.091 on the seventh lap, maintaining a more compact line than anybody else on the first half section from Corner 1 to Corner 3 as well as on the stretch from the rising combined corner to the final corner stands. On the twelfth lap he passed #25, then on the seventeenth lap he chased down #52, running all alone in 1st place.
However, this is when the anticipated weather started throwing a wrench into things, as the track started to get wet around Corner 1. Every team needed to be sure to correctly time their change from slick tires to wet tires, and while there was a desire to delay their routine pit stop as long as possible, the MC teams made their pit stops on the twentieth and twenty seventh laps, and #52 and #25 each traded out four tires, going with "slick" for their rear tires. This went against the "expectation of no tire changes," and suddenly there was a ray of hope for victory for #4 GOODSMILE Hatsune Miku AMG.
Later, the track along Sector 3 started to get wet as well, and as the condition of the road surface changed rapidly, Kataoka showed a lot of composure, deftly holding back the approaching #55 (ARTA NSX GT3) and maintaining the top spot. That is when misfortune struck.
On the thirty second lap, #87 (T-DASH Lamborghini GT3) was stopped on the course and #22 (R'Qs AMG GT3) went into a spin, bringing the Safety Car out for the second time. Team GSR decided not to come in. Thinking about the worsening weather and the advantage of holding first place, they decided to stay out, but everything fell apart with the restart on the thirty eighth lap…
"After the pace dropped due to the Safety Car, the temperature of the tires never recovered. With the tires we were using, once they cooled off, they felt as bad as wet tires covered in lotion, and there was nothing we could do…" On the final Sector, #4 got tangled up with the traffic coming from behind and everything got congested.
On the fortieth lap they decided that it was "impossible to continue with slick tires," so without delay #4 broke for the pit, switching to wet tires and having Taniguchi take over. At this point they had fallen back into 12th place, so it was a pretty tough spot.
But, fortune had not deserted them, as #52 went into a spin on Corner 1, bringing out the Safety Car for the third time. They regrouped on the home straight, closing the gap with the machines up ahead, as Taniguchi really showed what he was made of.
"The dry and wet tires were all jumbled together in one big mess, and I was able to pass three or four cars." Right after the restart, some space opened up ahead, but #65 (LEON PYRAMID AMG) was able to keep its strong pace from the wet surface, so #4 fell back one spot.
"But, I realized that the gap wasn't as big as I thought it would be. If I could just close in by about a tenth of a second per lap…" Seeing his advantage over his competitors as the track dried up for the latter half of the race, he thought, "Just two races ago (at Suzuka 10 Hours featuring one-design tires) we pressed on through all of Suzuka in worse shape than this. Tough conditions bring out the best in us." He then passed #10 and #65 one after the other.
Aided by cars ahead dropping out due to penalties and other factors, #4 was back in 5th place with five laps to go. Coming up from behind was #60 (SYNTIUM LMcorsa RC F GT3), driven by all time great Hiroki Yoshimoto, with 100 races on his resume. His team had gambled by using Dunlop slick tires, and he was gaining almost five seconds per lap on the field, which was fighting on with wet tires that were all beat up. He quickly rose from outside the top ten into first place, blowing by the competition with an amazing come from behind victory.
There were two laps remaining. The gamble paying off for #60 pushed #4 back a spot into 6th, but the god of slide control pressed in on the Bridgestone tire cars, passing #55 on the sixtieth lap, then somehow overtaking #96 (K-tunes RC F GT3) on the final lap. Having chased down the Bridgestone cars, the skill of the driver was on display as he secured 4th place for the checkered flag on the sixty second lap.
It was a fast race that was both dry and wet. Having earned a 4th place finish, Team GSR was keenly aware of just how harsh and difficult the race had been. Looking forward to the next race at SUGO, with a halved weight of just 26.5kg, they will have the opportunity to counterattack from the 7th spot in the rankings. The race is sure to be fast and intense, and it will doubtlessly provide plenty of chances for both drivers to show their skills.
■Comments from the Team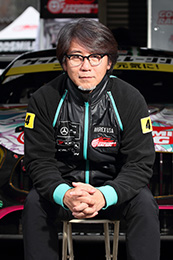 Team Owner: Aki Takanori
In the first half, Kataoka really got in rhythm and did a great job. The tires held up better than expected, and we were sharper than the other teams. Everybody was worried about pick up and graining, but we were able to get through the difficulties and battle hard, and things were really going well. That is what makes this even more difficult… This time the problem was what actually happened before lap thirty. At the first Safety Car, we should have come in regardless of whether we were using dry or wet tires. That might have shown a weakness in our team. In the second half, Taniguchi made the most of a tough situation. He really does great with his back against the wall. Looking to the next race, we really need to earn a lot of points, so we will have to gamble aggressively.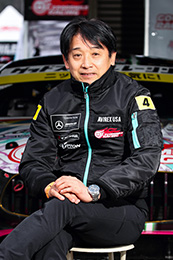 Team Manager, Ukyo Katayama
To be honest, there isn't much to be said. Kataoka got off to a great start in the first half, passing a ton of cars. If the rain stayed away and we were able to keep pressing, I am fully confident we would have won, but when it came time to make a decision, we were a bit slow. The Dunlop slick tires on #60 were able to run even in the rain, and while we were fast even with wet tires, despite our drivers racing so well, we just couldn't win. It felt like we were really unlucky to not win, so it seems like we should have at least finished 2nd. Considering the weather we had no choice, and after that we really needed to go with slick tires… Everything just went wrong. Taniguchi really does a great job in those situations, and I don't think anybody else could have kept that pace in those conditions. It really was amazing, but we still couldn't win. Racing can be tough.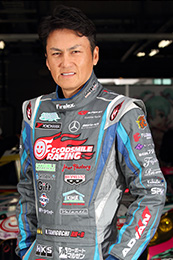 Driver, Nobuteru Taniguchi
The Safety Car messed us up, and unfortunately we were in 12th place when I started driving, so I wanted to do whatever I could. In the first half, when I was watching Kataoka drive, I was cheering him on as he did a great job, and I was really impressed. Then, with the slick tires, some space opened up on the restart, and I was like, "There's nobody around me." Honestly, it was a race where it was hard to know what the correct choice was. Even if our pit timing had been right, with wet tires we couldn't have beat the cars that gambled with slick tires. There were some things going on around us, and when we were in 4th, it wasn't that we fell from 1st to 4th, but rather that we just dropped briefly (haha) before rising. It felt like we did a good job, but today the race was all about Hiroki Yoshimoto.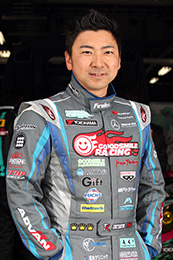 Driver, Tatsuya Kataoka
The result leaves me wondering, "What happened?" Right from the start it was clear we had a chance to win, and that's how I felt as I drove. But then the rain came, and there was the timing of changing to wet tires, the timing of entering the pit, or maybe we should go with slick tires… With so many factors, in the end it feels like, "To be honest, I do not know what we should have done." Taniguchi was fast in the second half, and regardless of dry or wet or anything else going on out there, he was the fastest driver on the course. Despite that, we were only able to get 4th, and it's like, "C'mon!" The first time the Safety Car came out things were great, and the car felt good. That's why it feels like, even though the car felt good, winning or not winning came down to other issues.