SUPER GT Round 7 Buriram United International Circuit
・Result
- October 4, 2014  Qualifying:6th
- October 5, 2014  Finals:3rd
Third place on the winners' podium at the first race held in Thailand! At the top of the rankings and into the finals!
■ October 3 (Friday) Practice run
The only overseas SUPER GT battle, which until last year was held in Sepang, Malaysia, will be held at Chang International Circuit in Buriram, Thailand starting this year. As the circuit has only just been completed, only the home teams have done practice runs, and all the teams participating from Japan performed without a rehearsal. Of course, GOODSMILE RACING & TeamUKYO were no exception.
After a long trip of approximately 6 hours from Tokyo to Suvarnabhumi Airport in Thailand, and approximately 6 hours by car from the airport to the circuit, they arrived at Chang International Circuit. Even though it was October, the temperature, which was like a midsummer day in Japan, was as one would expect in Thailand. The temperature was always above 30 degrees, and the road surface temperature rose to nearly 60 degrees at its highest.
At the Thai race, practice runs were reinstated on Friday, the mechanics checked the cars for problems after their long boat trip, and the drivers took part in a walk of the new course to memorize it. After that, they started the practice runs from the afternoon, and Taniguchi recorded a best time of "1'35.550″, ranking 13th, and Kataoka repeated long stint tests, preparring for the qualifying round the next day.
■ October 4 (Saturday) Advanced from seventh place → sixth place in the qualifying round
On the day of the qualifying round, the temperature was 33 degrees and the road surface temperature was 44 degrees too, creating a tough environment for the cars, the tires, and the drivers. Taniguchi attacked in the first qualifying round, and although he suddenly went off course during the out lap, he carved out "1 '35.669″, and eventually passed in 12th place.
The top time was "1'34.807″ produced by car No. 55 (ARTA CR – Z GT), and third place and below were a close contest, with 15 cars in a 35-second period.
Kataoka attacked in the second qualifying round. Although in the early stages he had trouble getting clear and his time didn't improve, he recorded "1'34.611″ and finished in seventh place. His position improved when car No. 6 (SUBARU BRZ R & D SPORT), which had been in second place, was disqualified in the following inspection, and the final race started from the sixth grid.
■ October 5 (Sunday) Red hot race final! The early stages lead to difficult developments
Kataoka lead as the start driver. On the first lap he was instantly passed by two cars and dropped to eighth place, but in the fourth lap he overtook them and took back sixth place. Immediately after that, car No. 60 (TWS LM corsa BMW Z4), another Z4, approached from behind and passed Miku Z4 straight away. However, Kataoka drove solidly and passed car No. 0 (MUGEN CR – Z GT), which had been falling in position, for sixth place. At this point, No. 7 (Studie BMW Z 4) was in fourth place, No. 60 was in fifth place, and No. 4 was in sixth place, with fourth to sixth places all BMW Z4s.
After that, car No. 4 kept its rank and made a pit stop on lap 28. They changed all the tires and changed to the driver to Taniguchi. Although they had fallen to 11th place on the out lap, they succeeded in leaving before car No. 11, which had made a pit stop earlier. They gradually regained their position, and on lap 41, after two thirds of the race were over, had taken back their original position of sixth place.
On lap 42 they passed car No. 0, which had been ahead of them, and moved into fifth place, and they also passed the local team's car, No. 99 (i MOBILE AAS), which had made an emergency pit stop, further raising their position to fourth. This is where the race reached a deadlock. At this point, another BMW Z4 train was formed, with car No. 7 in second place, car No. 60 in third place, and car No. 4 in fourth place.
■ Third place on the winners' podium at the first circuit held!
From around the final ten laps, car No. 60 braked hard and the pace fell. The time difference, which had been almost five seconds, was reduced to 0.5 seconds in the final six laps, and furthermore, Taniguchi fired out of the 34 second range and carried on to pass car No. 60 straight away, getting within range of third place on the winners' podium. Unfortunately there was quite a difference between first and second place, so he couldn't catch them, but he was able to secure the podium for beyond the second race.
With this result, he defended his season ranking strongly with 67 points and first place. It was decided that he would attempt a 9 point distance below second place in the final race. In addition, at the present time only three cars still had championship rights, including car No. 4, car No. 11 (58 points), and car No. 7 (58 points). Things unfolded dramatically, with GAINER, who has been his rival since 2011, and Studie, which has broken away from this year, being the final things that could stand in his way.
Although the fact that a difference of nine points is overwhelmingly advantageous remains unchanged, it is precisely because nobody knows what will happen in the final race every year that teams refasten their helmet straps and attempt to recapture the throne of their dearest wish.
■Comments from people involved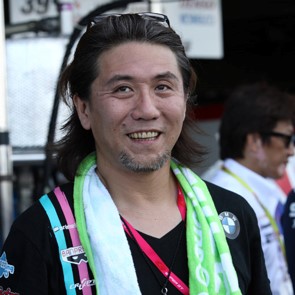 Team Owner:Takanori Aki
During the race, we always paid attention to the positions of cars No. 7 and 11, and it was a race in which we were conscious of points. In the first half, Kataoka managed to come back without lowering his position, but in the second half there was a lot of interaction with the 500 after the change to Taniguchi, and he couldn't improve his pace easily. However, after that he drove at a pace that would break Jorg's fastest, and I was impressed when he finally passed car No. 60. I think BMW's second and third place finishes are very good results. BMW is in fourth place too. It's really good to have taken third place this time. We ended up approaching the final race as the point leader, but I am very excited to see what happens.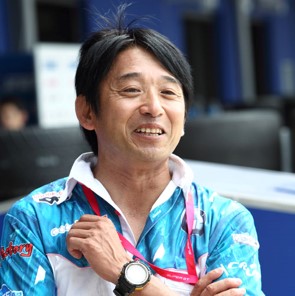 Team Manager:Ukyo Katayama
I think we ended up with the best result this time. In a sense, it was within our expectations.
I had anticipated that BMW would take first and second places, but car No. 3 came unexpectedly. However, if car No. 7 had won the race, I think the final race would have been pretty hard. Because car No. 7 came second and car No. 11 also came eighth (essentially seventh) this time, we were able to approach the final race with a 9-point difference, and I think that made it quite a bit easier. The fact that Taniguchi passed car No.60 was also important. The other party seems to have been braking hard too, but we are loaded with a weight of 56 kg, and it was never easy to overtake. In that sense, I am reminded again of the importance of third place. The championship is the climax too, and my stomach will hurt, but I want to focus my mind and approach the final round.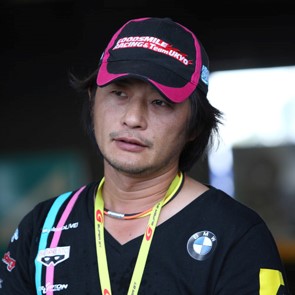 General manager:Itsuo Ohashi
This race was the first circuit held, so I think it tested not only the drivers but the strength of the entire team, including our response capabilities, whether or not we could determine the course condition, and our ability to sense and avoid trouble. I think these things are quite imporant as factors in why we were able to finish third. When I was watching the likes of the practice runs, I got the feeling that everyone was constantly achieving certain times, and among them there were four or five cars that passed once and were fast. Naturally they're fast, and I think that the fact that we got into the stragegy of timing pit stops well while surviving amongst them lead to this result.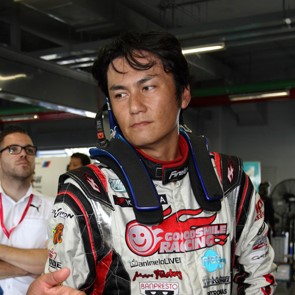 Driver:Nobuteru Taniguchi
We started from 6th place in the qualifying round, and although it seemed likely that Kataoka would be hit by the GT500, he somehow managed to survive the battle with his GT300 rival and handed me the baton. When I left the pit, cars No. 50 and 60 were in front of me, and I had also been given orders by the team to somehow pass them, and I was able to pass them successfully, but as for the result, first and second places were extroadinarily fast, I was unable to catch them. Cars No. 61 and 11 sank in the qualifying round, so being able to face the final round with savings was important. Of course, we couldn't be overconfident. If car No. 7 or car No. 11 won the final race, we would have to take third place. But I want to win and become the champion in the end.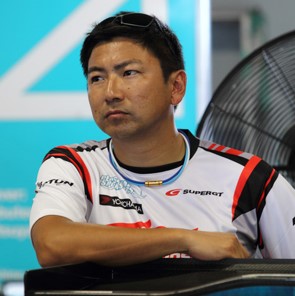 Driver:Tatsuya Kataoka
I thought that if I didn't overdo it and stuck to the front in the first stint, I would be able to improve my position in the second stint. I maintained a reasonable pace, and apart from losing approximately three seconds when I avoided contact with the 500, I thought my job was almost done. The car felt good, but although I relied on luck to a certain extent as to what kind of race would develop, Taniguchi also demonstrated wonderful driving, and if I think about our performance here, third place is the best result, and I am approaching it with the goal of widening the point difference with second place, so I think that this ranking has plenty of value.